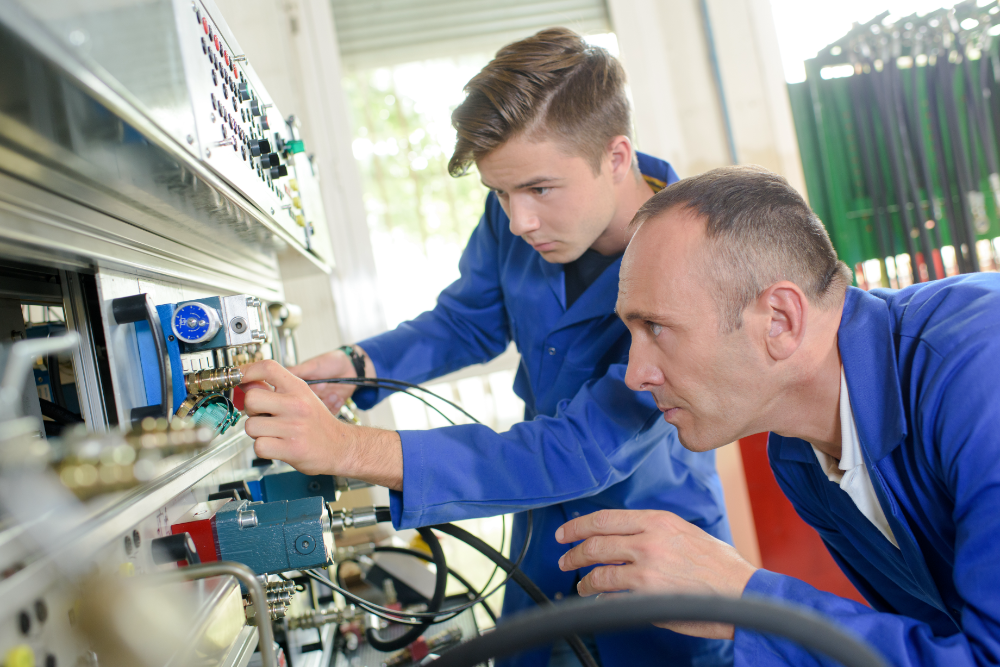 The Changing Face of Employment for Tradesmen
13 January 2022
If the last couple of years has demonstrated anything, it is the flexibility in which the working environment can change in a short space of time. COVID-19 has meant that more and more office workers are now working from home. While in the trades industry has seen not only a huge uplift in demand which has led to the increase in taking on new employees to meet the current demand.
Nowhere has this explosion in staff requirement been more highlighted than in the number of apprentices that are being taken on by tradespeople up and down the country. According to a report in HR News (December 2021), 31% of tradespeople have increased the size of their team or are intending to by five or more people in the coming months.
The increase in employing apprentices can certainly be partially accredited to the stability of the industry with 41% of tradespeople feeling that the industry will not become redundant in the foreseeable future. Many of the apprentices seeking out positions are drawn not only to the stability of the industry but also to the understanding that they will be acquiring skills that are not only transferable to other employers but also in large demand.
Taking on apprentices does come with its own challenges, however. There are still legal requirements that tradespeople are obliged to undertake, however, there is an alarming lack of awareness when it comes to understanding this. According to the article, only 1 in 5 tradespeople know that they need to take out employees liability insurance before onboarding an apprentice. Only one quarter know that they need to issue them with a contract, and 31% are aware that they need to be allowed out of work to attend classes.
"We speak to a lot of tradespeople that are unsure of their legal responsibilities when it comes to apprentices and employers liability insurance. Fortunately, we have access to policies which can provide peace of mind when it comes to taking on new members of a team that might not be thought of as full-time employees, even though that is exactly what they are."
Josh Bloor, Sales Director CHAS Insurance.